UbotStudio Project Accelerator will generate Ubot Studio Source Code for you.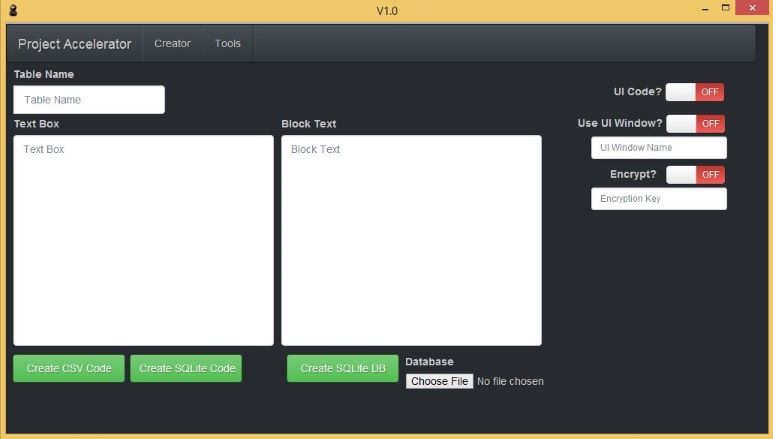 My main goal was to automate some of the annoying and repetitive tasks that you have to do every day. And UbotStudio Project Accelerator can do exactly that. With a few clicks it will generate ready to use Ubot Studio source code for you.
If you have additional ideas, please let me know and I will try to add them over time.
It should be something that is needed for every bot. Like loading / saving information.
And it must be dynamic. That means that the code needs to be adjusted and modified (variables,list, tables,etc.)
If you are just looking for a static code snippet, then that's no the goal of this tool.
Required Plugins:
The generated code uses:
Text Encryption Plugin (FREE) for the encryption feature
Local Dictionary (FREE) for the local dictionary feature
SQLite Plugin (Commercial) for the SQLite Feature
The Application itself uses:
Advanced File Plugin (Free) for Clipboard Features