Automate your system hassle-free
Anything you can do on your browser, you can automate with exbrowser.  A lot of people around the world are already upgrading.  Join our Community NOW!!!
Learn everything about Exbrowser from inside Ubot Studio for Free


*Does not run in compiled bots
Upgrade your Exbrowser experience and start using Exbrowser plugin in Ubot Studio and Compiled software programs you create.
*Will run in compiled bots
WHY YOU NEED TO CHOOSE THE EXBROWSER PLUGIN?
Exbrowser allows you to build more realistic, human looking automations that also allow you to use browser plugins, automate with better accuracy, and works with MultiLogin for complete  browser fingerprint masking.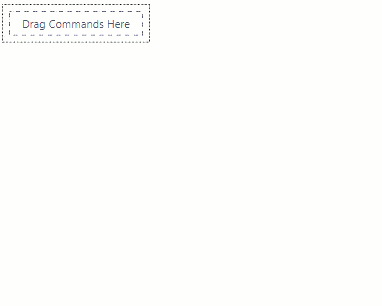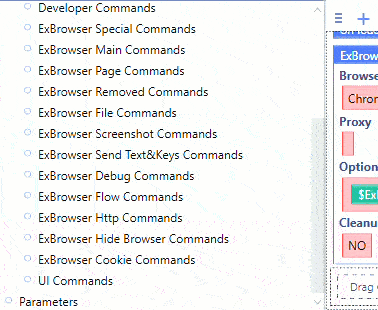 EXBROWSER PLUGIN KEY FEATURES
Use Chrome, Firefox, or MultiLogin
Ability to use browser extensions and plugins
Better accuracy in your software builds
Multi-threading is supported
World Class support itexspert
This plugin is awesome i recommend it to anyone, True professionals and I admire their work and support they give out to people, Exbrowser is a must have. Jamesfar
If you have not bought this plugin because of the price ... well ... the one thing i can say is that you buy their awesome customer support Go get this plugin now and upgrade your bots to the new level a2mateit
Guys first of all I just gotta say WOW! This plugin is really going to change the game, and it's brought back my excitement to use Ubot. I have personally grown apart from Ubot lately for a whole host of reasons, one of them being the browser crashes. With this plugin I was able to complete a project in 1 day (Thanks to the Amazing Support Behind this Plugin!) that I have been trying to complete with ubot for over 1 year and was unable to due to the archaic way ubot currently deals with pop-ups. I swore to myself that I wouldn't buy another plugin, but now I couldn't be happier that I invested in this amazing plugin! Anyone on the fence needs to grab this now before the price is raised. Seriously guys, with the Top Notch support and the development team behind this you would be crazy to own ubot and not this plugin! A big thank you to the development team behind this! juicehunter
Why wait for something that is uncertain, when you have here something that works and is proven to work without any issues. It uses less cpu less ram and eliminates almost all refund you get due to browser crashes. The same code that is being used inside this plugin is being used by professional company's around the world. So don't wait on a miracle but go for certainty. giganut
You guys rock! Great support guys, don't wait on buying this plugin, these guys are on the ball! This plugin is amazing! The team they have behind it are the top Ubotters in the industry! This plugin has single handedly solved my problems, and all of my clients problems, it's reduced refund request by 50%. GOOD BY browser crashes runsoftware
Hi this plugin is just awesome, because of it i could create some 24/7 running bots(no joke) django
your plugin working nice. I bought few hour before and already created one multi threaded bot with smart thread. Luis carlos
I just want to say how happy I am using this plugin. After instagram started to block the ubot browser, I needed to fix one of my most popular bots ASAP (users sent tens of emails), then I started to watching the plugin videos, doing a few google searches (first time using xpath) and asking 2-3 question to support.... Voila, my bot is ready PRO
I think this was a good decision. ExBrowser (e.g. Chrome) adds to uBot a complete new "feeling" of control (for producers) and comfort (for the users). todordonev
I wanted to get this plugin for so long and I finally bought it 1 week ago. Its amazing what you can achieve with a real browser. The exbrowser plugin is the real deal. zenos
Wow, this plugin changed my life... really no more browser crashes ! The best support that I have ever had, really ! Make your bots more effective ! thanks again for this great plugin, and the amazing support 😉 If you don't have this plugin you are loosing time guys ! Buy it NOW you won't regret I promise! cyber_junkie
The fact remains that this plugin is worth a hell of a lot more than it is sold for and if used productively you would make the cost back in no time. rocket976
I bought this plugin twice and it was well worth it both times. More so the second time in fact. Marani
ExBrowser was the best investment I made. It does what looked impossible ! I'm more than happy with it